Quality down to
the smallest detail
Everyone at Kaas-Pack is aware of their tasks and responsibilities. That's why we contribute to a good product with passion, every day.
Attention to you and to the product
The way we do our work is characteristic for Kaas-Pack: with pleasure and dedication. These may be so-called 'soft values', but they are values that have their effect on the entire process. We express this with our logo Cheese the day!; a sympathetic greeting to our customers. In this way, we like to pass on a bit of our enthusiasm on to you.
Started in the seventies selling cheese on the market, we have grown into a valued international player in the cheese industry.
1974
Henk Koekoek starts selling cheese on the market under the name Koekoeks Kaashandel
1982
We supply grated cheese to the Hoogeveen company Lucas Aardenburg (part of Unilever) for the first time
1990
We build a small production facility, which enables us to meet modern standards
1994
We change our name to Kaas-Pack Holland BV and take over Marwi Kaasexport
1996
New in the product range: we start cutting slices of cheese
1999
The first step on the Scandinavian market is a great success! Martin Olsson – a household name in Sweden – becomes our client
2003
Henk Koekoek and grandson Rik drive the first pile for our new building
2006
The future generation takes the helm: Albert and Erik take over the shares from the founder and their father
2011
The Kruiveem company is taken over and now operates under the name ExpertCheese as an independent sister company of Kaas-Pack
2014
The building at Buitenvaart is substantially enlarged, creating significantly more storage capacity
2019
We purchase a building and adjacent plot of land for future expansion
2020
We start a partnership with Cono for cutting Beemster cheese
2022
Plans for the construction of an entirely new production hall at the same location take shape
Albert Koekoek
Managing Director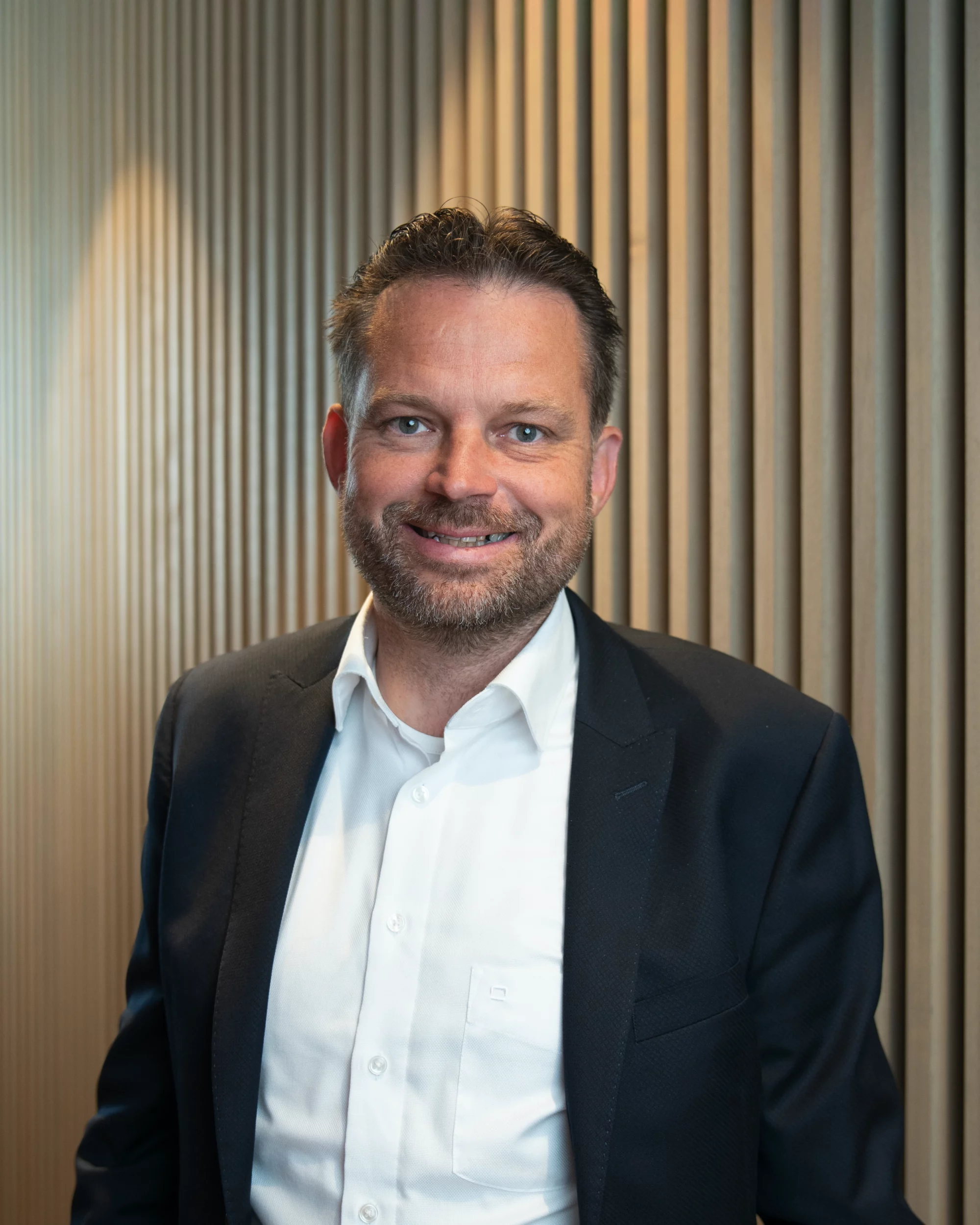 Erik Koekoek
Managing Director
Leo Smit
International Sales Manager
Steven Geurtsen
International Sales Manager
Jay Blokzijl
Customer Service & Salesmanager NL
A Van Woudenberg
Customer Service
Jennifer Koekoek
Customer Service
Arjan Van Den Brink
Purchaser
Bert Nijstad
Technical and innovation manager
Vincent Tigelaar
Logistic Manager
Ingrid Vegter
QA/QC Manager
Dimitri Ilievski
QA/QC Assistant
Lijsje Kooiker
QA/QC Assistant
Petra Kipping - Koster
Financial Controller
Melany De Jong - Van Hattem
Financial Assistant
Adrian Ballast
Process Manager
Ally Hutten
Production manager
Jonathan Fatbinan
Production Planner
Martijn Wolting
Assistant Manager Logistics
Martijn Van Meurs
Assistant logistic manager
Kees De Vries
Assistant Controller
Gionne Bernadina
Canteen/Cleaning Staff
Miranda Löhr
Canteen/Cleaning Staff
We are looking for colleagues
We cherish the family business and we think it's important that our people feel at home. We love working hard, without losing sight of the human aspect.
How can we help you?
Ask your question and we will make sure we turn an ordinary product into something that makes you happy!